Almost two weeks ago now, I was talking to my friend Julie on instant messenger and I mentioned how I didn't have hardly any food in my apartment, but you couldn't tell that by looking at my refrigerator! I said I should take before and after pictures– I'm sure she though I was joking, but here they are::
Before: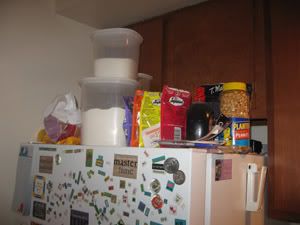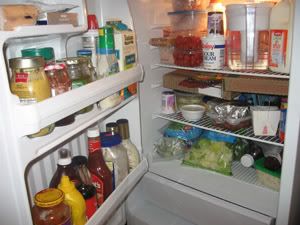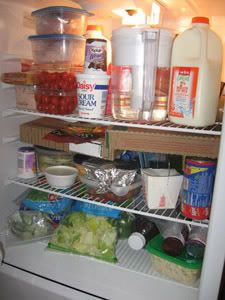 And of course, AFTER: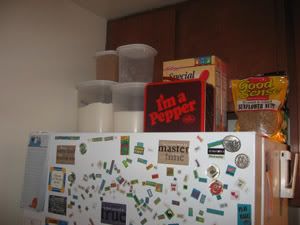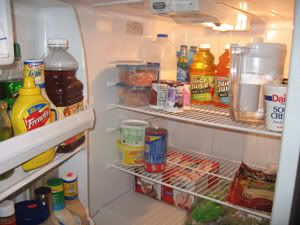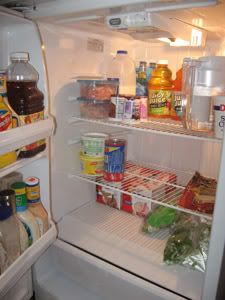 Huge difference, huh?? Don't worry though, just because the conversation took place almost two weeks ago doesn't mean I waited that long to get around to cleaning out my fridge. I did that the very next day, but I only just managed to get the "after" pictures off of my camera. Hey, my fridge didn't get that messy from staying on top of things
I'm a procrastinator in the worst way, especially when it comes to something like cleaning!