I'm not a big fan of resolutions… I tend to look at them as just setting yourself up for failure. I've made anti-resolutions, and last year I made financial goals, but those were more of an extension of a process that had started a year before than resolutions. Sure, I could make an arbitrary list: lose weight, break in some Eagle Creek luggage by traveling more, curse less, whatever… that would just be setting me up to feel bad about myself in a week or two (okay, tomorrow) when I call someone a foul name after they cut me off in traffic.
Sometime after the beginning of last year though, I ran across the idea of a one word resolution. To choose one word to set your intention for the year. I really liked the idea of that. No list of specific goals to meet (or not meet), just one word… one intention… one thing I would like to see in my year. A word to meditate on as I make decisions. Now, that I can do.
So I started thinking about what words would be a good fit for this year. I considered LOVE… FORGIVENESS… ACCEPTANCE…
I lingered for a long time on PEACE.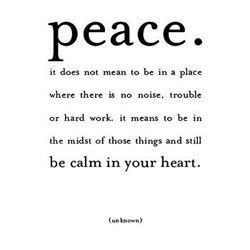 I'm currently thinking COURAGE is the word that I'm going to choose for this year.
"Courage doesn't always roar. Sometimes courage is the little voice at the end of the day that says I'll try again tomorrow." -Mary Anne Radmacher
I think COURAGE also encompasses all the other words I considered. The courage to accept myself. The courage to love myself and others. The courage to forgive. The courage to seek and find peace.
In the end, I don't know what choosing this word will mean for the coming year, but it can't hurt. Courage in 2010, maybe with a little bit of Peace mixed in on the side.